Hannah's Natural Holistics
Neurodevelopmental & Wellbeing Coach
Remedial Therapies ~ Yoga ~ Primitive Reflex Integration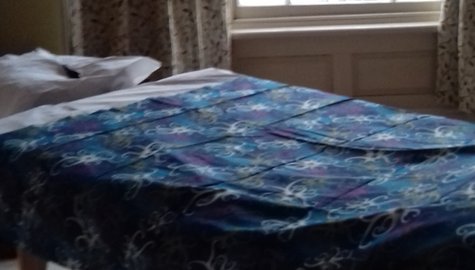 Holistics and Remedial Massage Therapy, Reflexology, Reiki, Pregnancy Massage and Yoga
My remedial therapies are truly holistic with a blend of all the wonders I've come across on my own journey. No one treatment is the same and I always take the time to explore what the best treatment would be for you.
I love to work with a set of sessions so that we can decide each time if what you need is a certain treatment or maybe 1-2-1 body work to support your healing journey through yoga, Sotai Ho or working on retained reflexes with RMTi.
For my treatments I only use the highest quality aromatherapy oils and lotions to give you an unforgettable treatment and we can decide on some Aromatherapy Solutions for your home support.
Whether you are looking for one of my single treatments, a combination of treatments, a relaxing pampering or some help with a serious health issue, give me a call now to discuss your wishes and needs.
Looking for something even more holistic and life changing? Book in for my Natural Holistics Body, Mind & Soul Solutions 6 weeks treatment plans.
For more information on the treatments I offer please have a look through my website.
Make time for yourself!
Enjoy!
remedial therapies, body massage, chronice fatigue, me, fibromyalgia, headaches, musculare tension and pain, back problems, shoulder problems, knee problems, cancer, digestive problems, fertility, pregnancy massage rugby, warwickshire
holistic therapies, remedial massage, pregnancy massage, reiki, reflexology, cancer, fertility, auto-immune illness, baby yoga, baby massage, family yoga, yoga, restorative yoga, reiki teaching and attunements, baby reflexology, rugby, warwickshire, leicestershire, northamptonshire